Beautycounter's mission is to give everyone access to safe products. We envision a world where children do not have to read labels and where there is stricter regulation for personal care products. Beautycounter also offers an amazing business opportunity. Read more about Beautycounter here.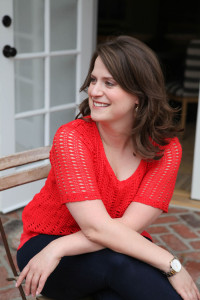 Would you like to join one of the most dynamic teams in the Beautycounter company? Call or email Laura today using the contact information at the bottom of this page. You'll have fun, grow personally and professionally, and make the world a safer place! Now, that's a good call to make!
Laura Stenovec leads one of the largest Beautycounter teams in the country. Her team is made up of over 7,200 men and women in all 50 states. Prior to joining Beautycounter, Laura's career was focused in the nonprofit world. She has a particular passion for education and she worked and volunteered for several colleges, high schools and community programs centered on providing quality educational opportunities.
She never, ever saw herself in the for-profit world…
But then a friend introduced Laura to the Beautycounter mission. This friend knew what made Laura "tick" and played up Beautycounter's mission: educating people about the need for safer personal care products and reforming the cosmetic industry.
That day, Laura heard the following statistics for the first time:
• There has not been a federal law passed governing the personal care industry in the U.S. since 1938.
• In their lifetime, 1 in 2 men and 1 in 3 women will be diagnosed with cancer.
• Today, 1 in 8 women will be diagnosed with breast cancer; 40 years ago, it was 1 in 20.
• Of the women diagnosed with breast cancer today, 90% do not have a mutation in the BRCA gene, the gene most commonly associated with breast cancer.
• One in three children will be diagnosed with one of the four A's: autism, ADHD, asthma, or allergies.
• The European Union bans/restricts nearly 1,400 toxic chemicals, while the United States bans only 11.
Laura's response to this information was more gut-instinct than level-headed thoughtfulness—she knew she wanted to help educate people about this alarming trend. So, she joined Beautycounter as a Consultant. Laura also saw an amazing business opportunity. Laura and her mother had always dreamed of working together and owning their own businesses. With Beautycounter, they could do just that. Read more about Laura here.