Laura Stenovec leads a team of more than 7,500 Beautycounter consultants. Some chose to work their businesses part-time while others work their businesses full-time. Are you interested in joining the team? Below are a few of Laura's team members.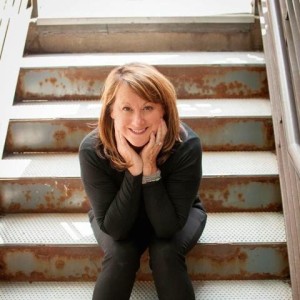 Andie Jones
Andie Jones joined Beautycounter in 2014 to create a healthier world and to build a flexible business that supports her lifestyle as a mother. She is a certified Functional Nutritionist and Lifestyle Practitioner and believes that what we put on our bodies is just as important as what we put in them. After struggling with fertility, she became determined to go the extra mile to clean up her personal care products and fell in love with Beautycounter's products, as a customer first, and just knew she had to be part of this movement. Andie marries her 15 years of experience in client management, marketing & advertising, and e-commerce with her experience in coaching and mentoring other health & wellness professionals in her work with Beautycounter. For her, Beautycounter is more than just a business, it's a lifestyle. She loves that her Beautycounter business allows her to prioritize being a wife and mother, while doing work that is meaningful. Andie lives with her family just outside of Denver, CO.
Jenn Indra
Managing Director and Founding Member Jenn Indra lives in San Rafael, CA with her husband Dan, 7 year old son Cruz, and 2 DOG-ters Zia and Pippa. Jenn is a former elementary school teacher, lover of fashion, clean living, and all things eco. Whether you are looking for a fabulous pair of shoes to wear to an event or a safe lunchbox for your child, Jenn is a great resource. Jenn loves the flexibility that comes with her Beautycounter business. She is first and foremost a mom and a wife and loves that her business allows her to spend her afternoons with her son Cruz and her evenings with her husband Dan. She never misses picking him up after school. Jenn has built an amazing business around her family's schedule. A former teacher, Jenn loves that she can spend her work hours educating people about environmental health and safety. Jenn is the perfect example of a woman who truly "has it all."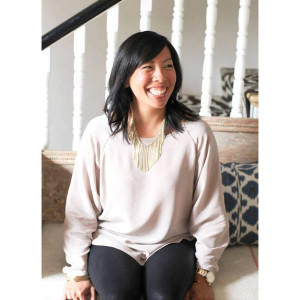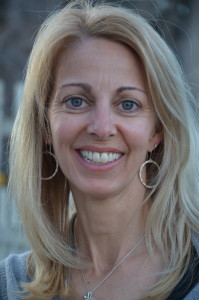 Kate Kellogg
Kate Kellogg joined Beautycounter in March of 2013. She was one of the first consultants for the company and was instrumental in helping build the state of Colorado. Kate has more than 12 years experience as a postpartum doula and still finds time to help new moms and families adjust to life with a baby. She's especially thankful to be able to share information about safer and healthier products with her clients, as these are some of the most vulnerable people – pregnant moms and babies. Kate lives in Boulder with her husband, 3 kids and dog, Queso. She loves yoga, hiking and glass of wine at the end of a hard day.
Jen Schultz
Jen Schultz is an Executive Director and Founding Member with Beautycounter.  She lives in Edina, MN and joined Beautycounter in April of 2014.  Jen and her husband Kevin have been married for nine years and have two boys – Beckett, 7 and Bowen 3, and a 13-year-old black lab named Scout who requires more work and attention than the other three combined. Prior to joining Beautycounter, Jen worked for another direct retail company for five years. Before that, she had a 17-year career in Finance.  Jen is from South Dakota and graduated from the University of Minnesota with a degree in Finance and Marketing.
Susan Stenovec
Susan Stenovec is a Director in San Luis Obispo, CA. She joined Beautycounter in October 2013 after reading about the company in the New York Times. She came out of retirement to join Beautycounter as a consultant and has built herself an outstanding business. Susan is committed to building community and working toward social and economic justice for everyone through her work on the country's Democratic Central Committee and the Unitarian Universalist Fellowship in San Luis Obispo.  She has been a board member of the UUF for the past five years and also serves on the board of the Meadville Lombard Theological School in Chicago, Ill. A committed community volunteer, Susan's past volunteer commitments include the following: board member of the Food Bank Coalition of San Luis Obispo County, past Chair for Youth Services at Daybreak Rotary Club, former Red Cross Medical and Disaster Services volunteer, former board member of the YMCA of SLO County, and former member of the PTA.
Heather Willison
Heather Willison is a Managing Director and Founding Member with Beautycounter. She offers more than 18 years of marketing, communications, public relations, event and project management, as well as direct sales leadership experience. During the first stage or her career, she held several marketing and PR positions in the entertainment, retail and natural consumer products. In 2007, she founded SNAP! PR where she executed highly strategic and successful PR campaigns. Most recently, Heather served as a Director and Independent Stylist at Stella & Dot where she consistently held top in company sales and sponsoring honors, as well as successfully led a team of hundreds of women through mentorship and coaching, all the while sharpening her sales and marketing skills honed in her previous career as a PR professional. Heather and her family live in Austin, Texas.